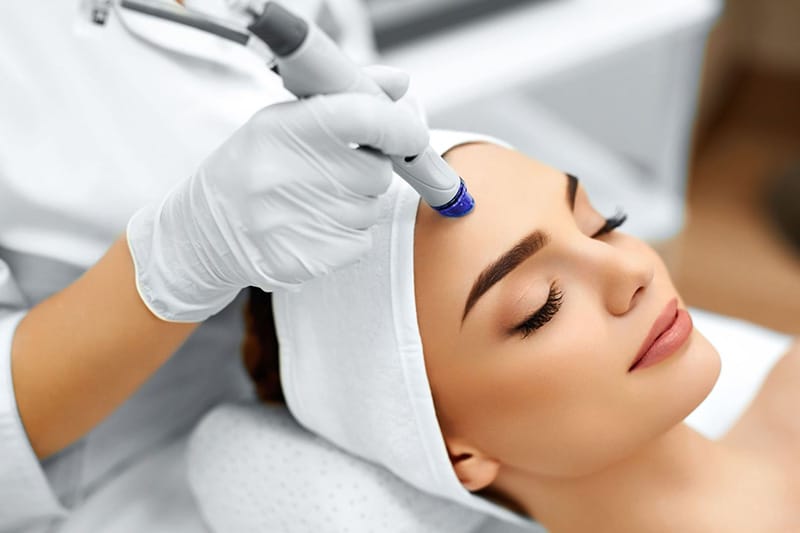 Micro-Dermabrasion
Skin Treatment
This treatment softens fine lines and wrinkles, helps to smooth coarsely textured skin which decreases the appliance of scarring, pore size and reduces superficial hyper-pigmentation. This treatment also makes it easier for high-tech skincare to be deeply infused onto the skin and helps stimulate collagen which also gives the skin its youthful appearance.
3 x 1 Hour Treatments
350
6 x 1 Hour Treatments
624
(either your hands, neck or décolletage area).
Skin-Needling
Skin Treatment
Is your step up from our traditional facial treatments, targeting all your concerns using micro needles to stimulate collagen and elastin whilst infusing concentrated products deeper into the skin to also combat dehydration, pigmentation, ageing, scaring and enlarged pores. The end result is fresher brighter skin.
3 x 1 Hour Treatments
486
6 x 1 Hour Treatments
864
(either your hands, neck or décolletage area).
The Active Surface 35 is a highly active exfoliant treatment completely customisable to each individual skin and designed to provide intense resurfacing to stimulate cell renewal and cell turnover while helping to treat pigmentation, premature ageing, dehydration, congestions and breakouts. A course of 6 treatments is recommended.
In this express 45-minute treatment, your skin therapist will create a customised peel to instantly rejuvenate and refresh your skin. With a unique system of different acids for a deep exfoliation personalised to you, it is ideal to target lines and wrinkles, uneven pigmentation, or breakouts.